by NIKKI + JOHN studstill

by NIKKI + JOHN studstill
The idea behind StillFit360 is to expose the public to a lifestyle that has proven results in: weight/fat loss, health recovery, clarity and cleansing.  As a key component of our program is Intermittent Fasting.   To date, we've lost 130 pounds combined and we are both reporting a clean bill of health!
Inspired by our changes, we created the StillFit360 program. The program is based on our successful experience losing weight and reclaiming our health. Initially, the program began as a way to help our friends who expressed interest in wanting to improve their overall health and wellness. That number has expanded greatly and through coaching, commitment and consistency – success stories abound from those we coach, and their testimonials on our social media platforms! We have helped our team lose over 600 pounds in one year.
STILLFIT360 4 part program
The first step in the StillFit360 program is a clean, sustainable diet.  clean eating (nothing overly processed, no added sugar, no aspartame or "diet" food) veggies, protein, natural sweeteners stevia, raw honey etc. – organic when possible. 
In the Stillfit360 program, you'll learn how to properly read nutrition facts and ingredients panels and avoid marketing gimmicks that try to disguise foods as being healthy so you buy the right foods.  You'll also learn how to avoid impulse purchases (or "grabs" as we like to call them)
We'll teach you how to shop at your regular grocery store with your health in mind!  
INTERMITTENT FASTING (IF)
Intermittent Fasting (IF) is helpful because it gives your gut a much-needed rest. We suggest fasting for 16 hours a day and eat 2 meals within an 8-hour window. Intermittent Fasting is not only instrumental in weight loss, but it's also known for restoring health. Giving your digestive system an opportunity to rest allows the body to work on other things like cell rejuvenation etc. it's like the fountain of youth!
Let's face it, we all have daily responsibilities and very few of us have the ability to spend hours at the gym each day.  The StillFit360 program has specific workouts and schedules designed to give you maximum results in using only 30 minutes of your day.  We even have regimens designed that do not require a gym or equipment, easy enough to squeeze in during your busy work schedule.
Our bodies do most of their work while we sleep, which is why it is absolutely critical to make sure we build a solid, routine sleep schedule.  The StillFit360 program helps you build and maintain a balanced fitness/sleep schedule to ensure optimal results.
REAL PEOPLE, REAL RESULTS.
I started StillFit360 in April 2018. I'd been noticing Nikki changing first, didn't really know what (if any) dietary changes were made. But the fact that she was posting about exercise was what caught my attention because from what I knew, Nikki didn't really work out! So that was motivating, then came the Intermittent (IF) knowledge from Nikki and John, and the rest is history...I was 178lbs when I started and now I'm 148! I will continue to practice this regimen for the rest of my life.
Since starting StillFit360, I have more energy...I make intentional decisions on what I eat. And I love food...there are so many clean options. I love to exercise now...so much so that I incorporate the workout facilities into my work and family travel plans. I was a size 18 and now wearing some 12's!
60 pounds down since June, yep I'm a StillFit360 snob!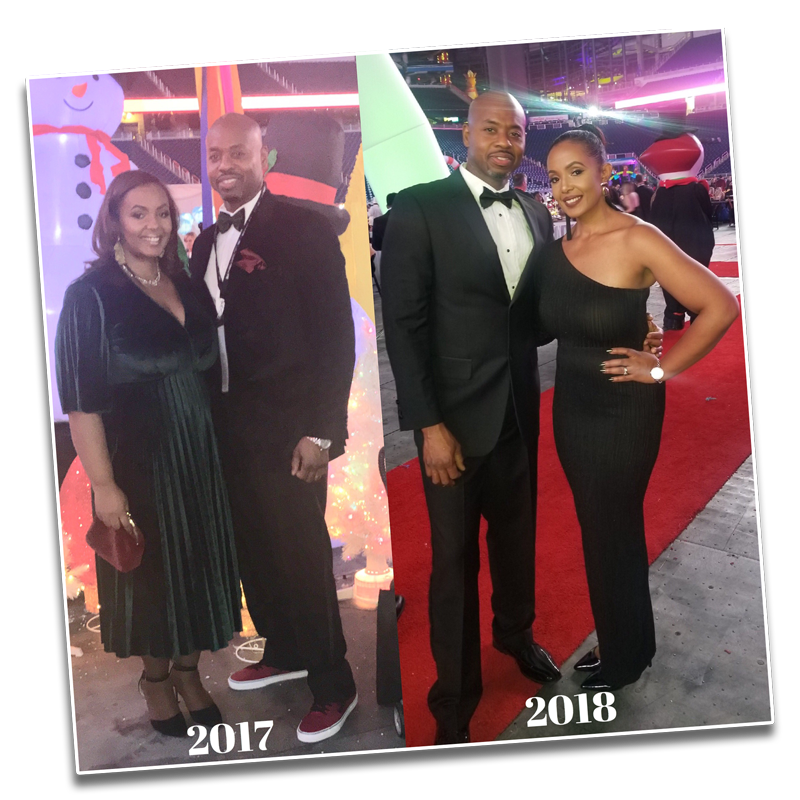 The first step of the process is to take action!  We never thought in our wildest dreams that we would one day become fitness and health advocates, but here we are!  Our program is designed for every day people who are looking to transform their lives for the better.  Sound interesting?  Great!  Get in touch and let's get started!
Ready for a life-changing transformation?  Fill out this form and we'll be in touch with you shortly.  
nikki@studstillsignature.com