Source: https://www.blackweightlosssuccess.com/nikki-lost-80-pounds/
Transformation of the Day: Nikki lost 80 pounds, going from a size 16 to a size 6. Initially, her motivation was a dress she wanted to wear for an event. As she took action to change her lifestyle, her motivation evolved into a passion for wellness and for inspiring people to change their lives. Check out her story.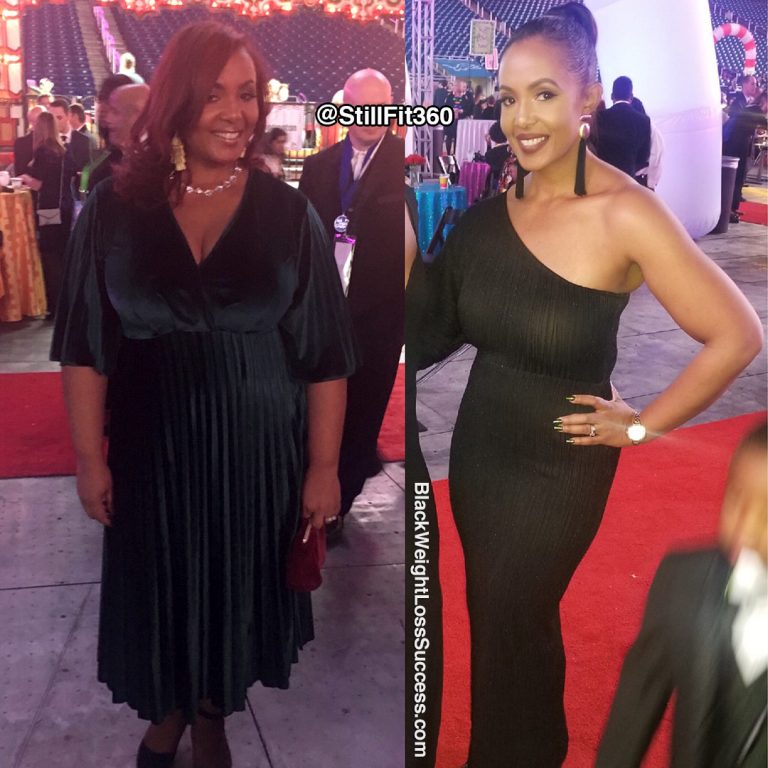 What was your motivation?
Initially, my motivation was how terrible I looked in a formal gown that I ordered for an event. I created a vision board in January 2018, and decided that I had to reclaim my life by my 40th birthday!
What inspired you to keep going when you wanted to give up?
My super supportive family, and that dress, lol.
How did you change your eating habits? Did you follow a plan or diet program?
I began by cleaning up my diet altogether. I only drank water, and I ate more vegetables and fruit. No sugar and no bread. No over processed foods/food already prepared in a package. I also gave up Alcohol. I eat organic food when/where possible. I also practice Intermittent Fasting. I also created a program for my friends to join me on my journey called StillFit360.
Tell us about your workout routine.
I workout 4-5 times a week. I do 3 HIIT and/or dance workouts and 2 low impact workouts. I never work out for more than an hour. Most of the time, my workouts are 45 minutes or less.
What was your starting weight? What is your current weight?
My starting weight was 250 pounds, and my current weight is 170 pounds. My height is 5'6″.
When did you start your journey? How long did your transformation take?
January 8, 2018. My journey is ongoing, but I've gone from a size 16 to a size 6 so far.
Is weight loss surgery part of your journey?
NO SURGERY!
What is the biggest lesson you've learned?
Making time for yourself isn't a crime. As women, we feel so guilty about that, often to our detriment. I'm changing that narrative within and hopefully inspiring others!
What advice do you have for others who want to lose weight?
You can do it. Tomorrow is bad timing, start TODAY!